Top Things to See and Do in Richmond, Melbourne
27 February 2020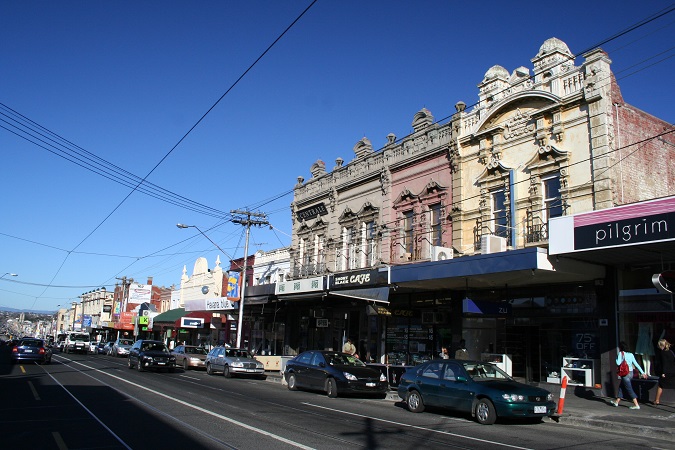 Richmond is popularly known for its vast array of delectable food and drink options, and affordable shopping. It's only three kilometres southeast of the city centre of Melbourne. Richmond is also home to the largest sporting venue in Australia and world-class street art. Here are a couple of things that should be included in your itinerary.
Enjoy Brunch
If you're looking for a relaxed yet artsy place to have brunch, then Friends of Mine is the perfect place to be. They specialize in organic, locally sourced, and free-range produce. Feast in their all-day breakfast choices as well as hearty lunch options. Are you into high tea? Make sure to reserve seats for this once a month treat at Friend of Mine. Spend the last Sunday of the month sipping champagne and snacking on yummy sandwiches and pastries.
Discounted Shopping and More
Bridge Road is every shopaholic's paradise. Here you can find quaint boutiques and factory outlets that sell everything from shoes to vintage pieces. Bridge Road is the perfect place for shopping bargains and hidden gems. High-quality furniture can even be found here as well.
Marvel in Richmond's Amazing Street Art
Looking for Instagram-worthy places? The streets of Melbourne are filled with amazing street art by extremely talented local artists and globally-renowned muralists. You can find some of them on the small streets that lead to Swan Street. Your eyes will be treated to stunning and impactful graffiti, filled with vibrant colours and intricate design details. Don't be shy, this is the perfect place to take several cool photos for your social media accounts.
Try Vietnamese Food
If you're an avid fan of Vietnamese cuisine or are curious to try some of its delectable dishes, then you certainly have to visit Victoria Street. Here you can find authentic Vietnamese food that is prepared using fresh local produce. Make sure to go restaurant hopping so you can try as much food and drinks as you can. A great place to start your food adventure is at Pho Hung Vuong 2 where servings are huge and the dishes are bursting with flavour.
Sample Some Craft Beer
Mountain Goat Brewery has been producing top-notch ales since 1997. Their products are available everywhere in Victoria state but if you're looking for a more unique experience, then make sure to sample some of their craft beers at their actual brewery which is open twice a week. All their regular ales are available on tap for you to try. They even offer yummy snacks and one-off batches as well. Don't miss the chance to take their free brewery tour to have a better understanding of how they make their highly popular ales.
Sign up for Cooking Classes
The Saturday Food Tour will introduce you to the best markets in town to buy fresh produce and staple ingredients that should be in your pantry. Afterwards, the tour group will be taught how to make classic dishes using those ingredients you just bought. If you haven't fully moved on from your amazing Vietnamese food tour, you can also learn how to prepare a few of those dishes by taking a class at Otao Kitchen in Victoria Road. They only accommodate 5 to 12 individuals in each class so that each person is really able to learn how to make these quick and healthy Vietnamese dishes. What great is that, at the end of the session, everyone gets to eat the food and mingle with others as well.
Get Good Seats at a Sports Tournament
Sporting events are very popular among the locals in Victoria. Don't miss the opportunity to watch a live tournament at the Melbourne Cricket Ground. With the seating capacity of 100,000, MCG is the biggest stadium in Southern Australia and the 10th biggest in the entire world. If you visit in summer, then be sure to witness the cricket games. If you go during the wintertime, then you'll be treated to some Australian football. MCG also hosts several other sporting events such as rugby. Some of the major concerts are held here as well.
Experience The Best Rum Cocktails
Bar Economico takes pride in offering the best-rated rum cocktails in the entire city. If you're bored and tired of the same old drinks, then you certainly have to visit this bar. Their daily selections constantly rotate but you'll always have the option to choose among 15 cocktails, as well as beers, wines, ciders, and premium spirits. This spectacular bar is owned by Matthew Bax. He is also the owner of Der Raum, which is another iconic cocktail bar in Melbourne.
Watch Live Bands and Performers
The Owl and Cat Theatre, which is only right across the Richmond train station, is the place to be if you're into indie music and emerging artists. You can also have some nice drinks at their bar before and after the performances. Before becoming the go-to place for live music shows, the Owl and Cat Theatre used to be an art gallery. Later on, Jason Cavanagh, its founder, decided to add theatre and music. They even host other regular classes and events such as the monthly movie script readings and Jazz Jam.
But if you're more into rock music, then you have to visit the Corner Hotel. Since the 1940s, this place has been known as a first-class venue for rock performances. Here you can witness both world-renowned musicians and local performers. Corner Hotel has been standing since 1871 and has attracted many crowds ever since. Being near the Richmond Railway Station is certainly a big factor in their popularity as well. Aside from enjoying the lovely music, you can also have a couple of drinks and snack on some pub food at the bar or the beer garden at the rooftop. If you choose the latter, then you'll be able to enjoy Richmond's beautiful skyline at night.
Lanbruk Richmond Hill is Richmond's newest boutique apartment hotel and is located at 79 Bridge Road, Richmond. A selection of 26 stylish apartments, a rooftop terrace with city views and the best of Melbourne at your door. Choose from self-contained studios, one-bedroom or two-bedroom apartments, all beautifully appointed and featuring the latest in comfort and technology.