Lanbruk Awarded 'Finalist' in 2020 Paul Davis Hotel Design Award
29 September 2020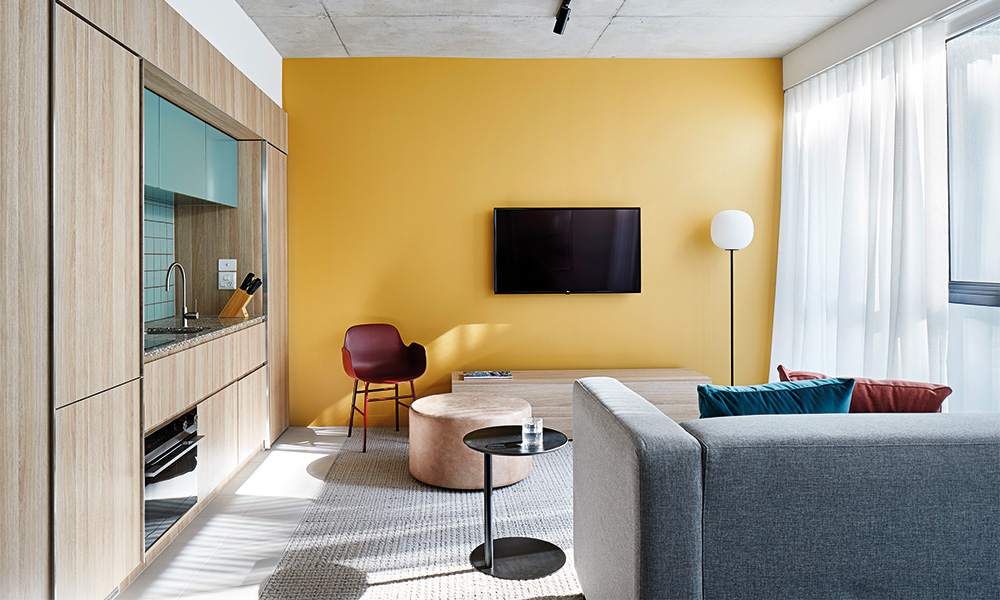 We're pleased to announce Lanbruk has been nominated as a 'Finalist' in the 2020 Paul Davis Hotel Design Award.
The accolade, named to honour highly respected and admired hotel designer, the late Paul Davis seeks to recognise and celebrate excellence in hotel interior design.
Lanbruk's interiors were brought to life by local South Yarra based interior designers Zunica Design (www.zunica.com.au). Director Andrew Zunica wrote the following;
Lanbruk was the first venture into the hotel sector by our client. There was no pre-existing ideas or design guidelines. This presented an exciting prospect as it allowed us to work with the client from the beginning to develop bespoke design guidelines and a unique conceptual response.
We were encouraged to create a design driven scheme, with a constant reminder to put ourselves in the shoes of the guest. The spaces needed to be fun, energetic and inviting, but the rooms needed to provide comfort, a sense of homely calmness and all the modern facilities you'd expect from an urban hotel.
Come and see the beautiful interiors for yourself, book a room via the website here or call us direct on 03 9089 0900